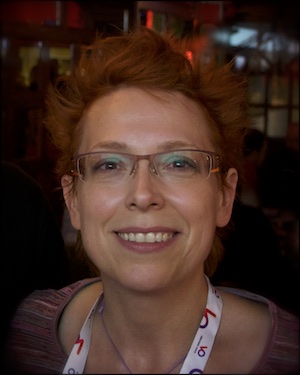 After studying Cinema & Fine Arts at Sorbonne in Paris, Barriere worked for over 17 years in audiovisual production and postproduction in France and worldwide. First as a freelance camerawoman and then as a video journalist and a director, mainly for cultural and artistic productions.
In 2011, she decided to focus on color grading, got trained in France and later with ICA in London. In parallel, she became the first French woman certified by THX for Video Calibration, and opened her own facility in Paris in 2012. Since then, she has been working as a Digital Colorist for TV, Cinema, web and Corporate on documentaries, fiction, music videos, and commercials. She also teaches Color Grading in Film & TV schools, insisting on the integration of calibration in audiovisual education.
She's been a member of Colorist Society International and Women in Film France, since 2016.